The wine market is spilt into two market segments: 'on-trade sales' and 'off-trade sales' :
By on-trade we mean traditional channels, or the so-called HORECA sector, which includes bars, restaurants, hotels and catering, i.e. any place where wine is purchases and consumed.
Whereas, off-trade is a place where the wine can only be purchased, like a shop, supermarket or a large-scale distribution superstore, which usually deals in the sale of food and beverages. Cantine Settesoli wines are mainly distributed through the off-trade channel, with the exception of Mandrarossa, a brand specifically created for the worldwide on-trade sector.
Cantine Settesoli wines are sold across 5 continents in 42 countries.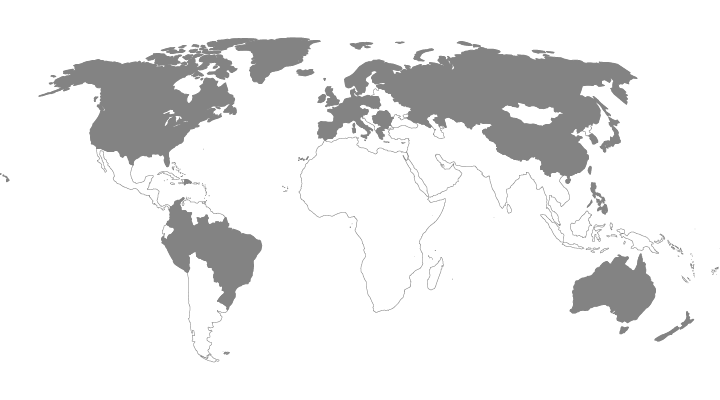 Markets
Europe
Netherlands, Sweden, United Kingdom, Germany, Switzerland, Italy, Belgium, Russia, Finland, Norway, Austria, Ireland, Northern Ireland, Iceland, France, Estonia, Poland, Denmark, Malta, Spain, Romania, Portugal, Bulgaria, Greece , Serbia.
Asia
China, Japan, Kazakhstan, Hong Kong, South Korea, Taiwan, Singapore, Philippines.
America
USA, Brazil, Dominican Republic, Canada, Peru, Colombia.
Oceania
Australia, New Zealand.